Cartoon Saloon Organisational Structure
| | |
| --- | --- |
| ✅ Paper Type: Free Essay | ✅ Subject: Business |
| ✅ Wordcount: 2342 words | ✅ Published: 13th Sep 2017 |
1.a. History
Cartoon Saloon is an animation studio, based in Kilkenny city, Ireland, formed in 1999 by three college friends Paul Young, Tomm Moore and Nora Twomey. They produce shorts, feature films and TV series that are very popular in Ireland and worldwide.
Cartoon Saloon became internationally famous after their two Academy Awards, BAFTA and Oscar nominations for their feature films "The Secret of Kells" and "Song of the Sea". Their award winning show "Puffin Rock" is currently being broadcast around the world: UK (NickJr), Ireland (RTE), Australia, Sweden, Iceland, Norway and Denmark, and has exclusively premiered on Netflix globally including the U.S. and Canada.
Cartoon Saloon partner with a lot of international artists and companies to tell new unique stories on the screen. Recently they have joined forces with the Canadian company Mercury Filmworks to create a new full service animation studio that will be based in Kilkenny, Ireland and will create 140 new jobs in the region.
Company type Animation studio
Industry Media & Entertainment
Products Animated feature films
TV series
Commercials
Short films
Illustration
Design
Size around 70 permanent employees
AddressThe Maltings, Tilbury Place, James' Street, Kilkenny, Ireland.
Cartoon Saloon is a Private Sector Organisation. It has three officially registered companies under its name: The Cartoon Saloon LTD (set up in 2000, 4 shareholders), Cartoon Saloon Production LTD (set up in 2013) and Cartoon Saloon Brand Development LTD (set up in 2015). All are Private Limited Companies By Shares.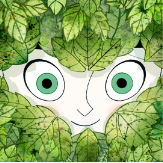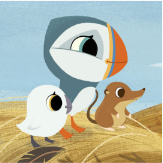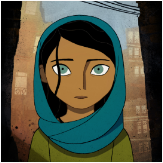 1.b. Description of 4 departments in Cartoon Saloon
Company's department structure can be divided into two main sectors: PRODUCTION and MANAGEMENT. Management sector include all departments that support the work of the Production Department.
Production Department
Production department in the animation studio has the prevalent numbers of employees and is in charge of the whole process of creating visual products (films, series, commercials, illustrations etc.) and include: Pre-production, Production and Post-production processes.
Pre-production is a stage when the team comes up with a concept and genre, develops a story, creates a storyboard and sketches layouts, chooses camera angles and prepares all pieces to start the Production process.
Production itself include such activities as drawing, creating illustrations, texturing, colouring, shading, lighting, voice and music recording, sound effects etc. based on the guidelines established in the Pre-production stage.
And the final Post-production step of film creation is when everything is being brought together: music and voice combined with the graphics, scenes being cut and the whole film being edited.
Main functions of Production Department:
Creating an idea for a future product
Writing a script
Drawing a storyboard
Developing Layouts
Voice and music recording
Drawing/illustrating/colouring/shading/lighting
Direction and coordination of all processes mentioned above
Administration Department
Administration department links all sectors in the organization together, maintain the smooth flow of information from one part to another and supports activity and processes happening in the office so the work to be fast, efficient and professional.
Main functions of Administration Department:
Reception duties
Purchasing office supplies and machines, maintaining it in working order
Storage control
Dealing with incoming and outgoing correspondence
Meetings organisation
Record keeping, filing, processing data
Business trips organisation
Marketing department
Marketing department in the company carries out essential market analysis and promotional support for the product. To get and stay on the top in such a variable sphere where it's hard sometimes to predict people preferences and market flows, to come up with new and unique ideas that will meet and elicit the right public response, marketing team should be extremely sensitive to media trends and constantly study social media channels.
Main functions of Marketing Department:
Market research
Media and PR
Product licensing
Promotion and Sales coordination
Search for investors
IT Department
IT department is responsible for the technical support of the office. These are a lot of special software, cameras and workstation computers being used in the Production department of the animation studio that need specific knowledge from the IT team.
Main functions of IT Department:
Technical support and problem solutions
Software research and development
Network security
Data storage management
1.c. Organisational chart and typical duties for 2 selected jobs
Cartoons Saloons' company structure consists of 5 main levels: Shareholders, Board of Directors, Managing Director, Departments and their Employees.
*See the next page for Organisational Chart Picture.
Among the large number of team members, there are following workers:
CARTOONIST (PRODUCTION DEPARTMENT) – a visual artist who specialises in drawing animation (cartoons). Knows how to operate special computer software, can work in many formats and basic duties include creation of:
Animation
Short films
Booklets
Graphic design
Illustrations
Posters
Advertisements
Motion pictures or computer animated films
PR & MEDIA MANAGER (MARKETING AND PR DEPARTMENT) is responsible for external communication activity of the company and duties include:
Press communication activity
Social media activity
Building and maintaining the good image of the company
Planning publicity campaigns
Writing presentations and press releases
Organising press conferences, exhibitions, open days and visits
Speaking publicly at interviews, presentations and press conferences
Media coverage analysis
Relevant market research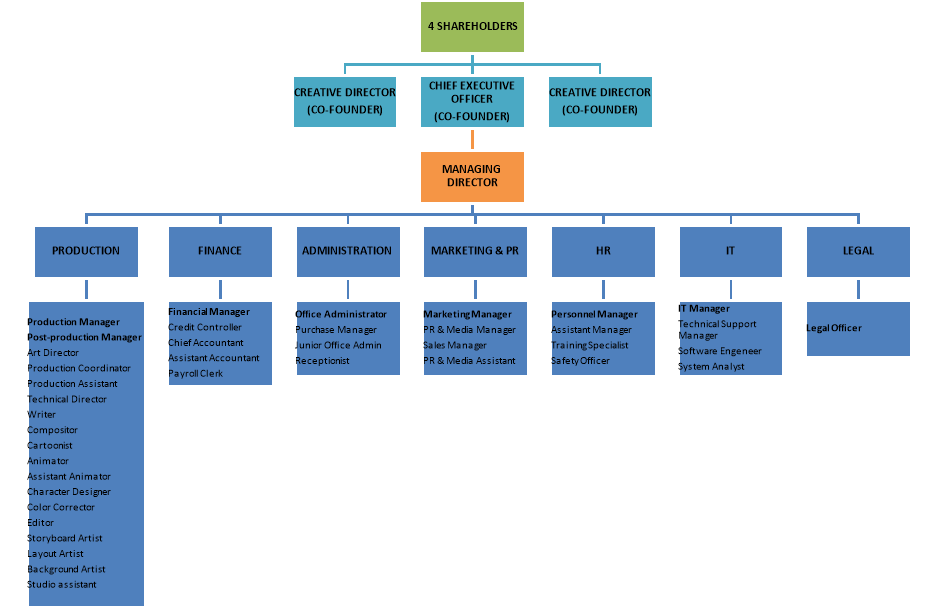 2. Administration functions of an office and 3 pieces of equipment used to carry out these functions.
Office of the studio is a big living organism that needs all processes inside to be synchronised, linked and maintained. To organise this and progress as a business administrative work is very important.
Administration functions of an office include:
Financial planning
Record keeping, filing and billing
Collection and storage of the data
Personnel supervision
Physical distribution and logistics
Holidays calendar planning
Storage control
Purchase
Supervision of support staff
Office equipment maintenance
Meeting the clients
Phone calls and direct mail handling
Dealing with complaints and solving problems
Equipment that helps to do these duties:
Computers – modern computers allow employees to do much more tasks than before: to insert, edit and store the data, to plan and organise work using dairies and other helpful software, to faster communicate via e-mail, corporate chats etc., produce complicated documents, charts, presentations and so on.
Smart phones – gadgets that combine phone and computer functions, so worker can do most of the office tasks being away: check the calendar or e-mail, take photos at the factory and send them to the head office straight away, to take notes and see stock changes, simple videoconferencing etc.
Copiers – new machines allow you to copy, enlarge and scan the documents, along with the functions of a fax, network printer, can produce black or color copies.
3. Key aims and objectives of 3 pieces of workplace legislation.
EQUALITY ACT 2004
This act regulates relationship between people in terms of prevention of discrimination by race, age, religion, gender and sexual orientation, marital and family status, disability or being a member of Traveller community at the work place. Replaced the version of year 1998. For example, this act forbids publishing job offers that specify particular gender and age. As well as person can't be refused on the job position only by reason being a member of the Traveller community or a certain church.
PROTECTION OF EMPLOYMENT ACT 2012 (TEMPORARY AGENCY WORK)
This act regulates equal treatment of temporary agency workers and directly hired personnel in organisations by working times and rest periods, night work, public holidays, annual leaves and wages. Though the right for equal salary came in action in the end of the 2011. For example, being hired by Cartoon Salloon temporary from the agency for a specific project going can't oblige you to work weekends or public holidays, or restrict you from having annual leave.
NATIONAL MINIMUM WAGE ACT 2000
Regulates National Minimum Wage level. Since January 2017 the National Minimum Wage is ¬9.25 per hour for an experienced adult worker. The rate is lower if employee is under 18 or in the first two years of work straight after turning 18 years, also minimum level is lower for workers in a course of study or training. All employees, including part time, full time and temporary are covered by this act with the exception of close relatives of the employer and certain apprentices.
Not following these legal acts is a criminal offence. Cartoon Saloon Company employs staff from all over the world and constantly hires people for different projects on the temporary basis. So knowing and following these acts is especially essential for the company.
REFERENCES
Cartoon Saloon Official Web Site http://www.cartoonsaloon.ie/
Interview with managing director http://www.merrionstreet.ie/en/allaboutjobs/Features-Articles/How_they_did_it_Cartoon_Saloon.html
Interview with CS 2005 http://totallydublin.ie/arts-culture/festival-features/offset-2015-interview-cartoon-saloon/
Minimum Wage Rates in Ireland-the Minimalist Guide to the National Minimum Wage Act, 2000 http://employmentrightsireland.com/tag/national-minimum-wage-act-2000/
Cite This Work
To export a reference to this article please select a referencing stye below:
Reference Copied to Clipboard.
Reference Copied to Clipboard.
Reference Copied to Clipboard.
Reference Copied to Clipboard.
Reference Copied to Clipboard.
Reference Copied to Clipboard.
Reference Copied to Clipboard.
DMCA / Removal Request
If you are the original writer of this essay and no longer wish to have your work published on UKEssays.com then please: