Rebel Sport External and Internal Analysis
| | |
| --- | --- |
| ✅ Paper Type: Free Essay | ✅ Subject: Business |
| ✅ Wordcount: 2088 words | ✅ Published: 13th Sep 2017 |
In this assignment I am going to write about the Rebel Sport, which is a well known for its sports equipments. In my research I found about the latest innovations and plans of the Rebel Sport. I write about the external analysis of the company in which I tell about the political factors needing for every business operating in New Zealand. Moreover I write about the internal factors affecting the company. I explained about the strength and weakness of company and the things which they need to improve in their business and implement the strategies very effectively.
I tell about the strategies which they need to implement. Strength-opportunities strategy can really make difference in the business. In the end, I write about the weak points of company which they need to improve for future.
The company was born out of a franchise agreement between Briscoe Group and Rebel Sport Australia in 1995. After successfully overseeing the expansion of the Briscoe's Home ware stores from 12 to 22, then company director, Brian Berry, was given the task of overseeing the design and establishment of the Rebel Sport chain of stores in New Zealand. Briscoe has exclusive rights to the Rebel Sport name in New Zealand and the first store was opened in Panmure. Rebel sport is the company which is registered according to the New Zealand Company's act 1993. Rebel sport is the company which is started in 1985 in Sydney. It is the largest in New Zealand with 33 stores currently trading. The company stocks a number of well known international brands including Adidas, Nike, and Puma. As a group, Rebel sport has 90 stores across Australia and employ over 4500 employees. Briscoe's is the parent company of Rebel sport in New Zealand. (www.wikipedia.org)
The terms industry and sector are often used interchangeably to describe a group of companies that operate in the same segment of the economy or share a similar business type. Although the terms are commonly used interchangeably, they do, in fact, have slightly different meanings.
The industry sectors are important sectors for Rebel Sports for selling the goods on high level and best market range which is helpful for providing the product on demands with good quality stuff of clothes and footwear. It will only happen if we have good and reliable providers of the products and makes Rebel Sports products unique in the markets, suppliers are the best part of Rebel Sports those are helping  them to reach on the top. (www.businessdictionary.com)
Get Help With Your Essay
If you need assistance with writing your essay, our professional essay writing service is here to help!
Essay Writing Service
In business, a company or a similar industry in the same industry that offers a similar product or service is called competitors. As the presence of one or more competitors could reduce the prices of goods and Services. Company try to gain a larger market share. In order to reduce the cost compared to the company's needs in order to become more efficient. There are many competitors of rebel sports also.
Competitor's names: Torpedo 7, Stirling Sports, Adidas, Nike etc.
Rebel sports have lot of competitors who are selling the same products and providing the similar material to the customers but the Rebel Sports providing the customer services and the products like Footwear and Sports Clothes related with the season on affordable prices for their customers. Customers are also fully satisfied with the products because Rebel sports provide good quality and wide range of products.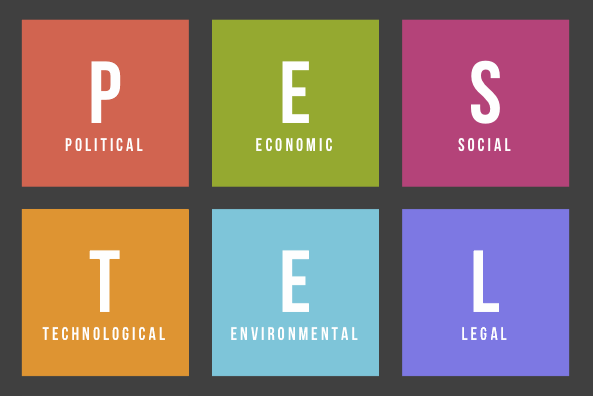 (P)olitical:
Political factor determine how the government of the country impact on the economy or industry. There should be stable government in the country so that to take the decision for the businesses of the country for example GST bill is there in the New Zealand market because there is a stable government. Stable government can impose new tax policy. If there is stable government in the country then it will help in the business by implementing GST and all the laws which will useful for the business.
These factors have the potential to change or influence for Rebel sports to run business in New Zealand. Each and every country has their own government policies for rolling their business with polices those are under government.   
(E)conomic:
Economical factor determines the economy performance that directly impact on the company. For example: rise in inflation rate in any economy will change the prices of product and services of the company. If the people have less disposable income then they will spend less on the product which will reduce product demands which will affect business performance.
With this activity Rebel Sports getting international brands in New Zealand by economical factors. Rebel Sports selling the international brands on affordable prices in New Zealand.
(S)ocial:
In social factor it determines what trends are going in the market according to that trend which company needs to follow the business. For example: Auckland people prefer shopping most in the summer season as compare to the winter season. In business everyone follow the local trend which is going in the society then business will prosperous and also give them employment opportunities and sports event in schools.
Rebel sport is cop up with the so many local gaming events and also they sponsor the events and promote their brand name.
(T)echnological:
In this company have to aware about the technology and to implement the technology in their business. For example, like Eftpos machines, latest internet technology in the business etc. If in business they have all this technologies then customers will prefer to come in their shop because it is more convenient to them.
For example if Rebel sports have Eftpos machine with pay way then customers don't need to enter their password and don't need to carry cash and it is time saving also. It provides the good service and fast service to the customers.
(E)nvironmental:
These are the factors which will affect when someone going to open new business for example weather, geographical location, population. They need to upgrade our products according to fast changing season of New Zealand and fast changing fashion and sometimes it is difficult to upgrade products according to demands of customers.
Rebel sports products are not harmful for the environment.
(L)egal:
There are certain laws that affect the business environment in a certain country while there are certain policies that companies maintain for themselves. They should aware about the customer's law, fair trade act, safety standards and labor laws. According to fair trading act our customers have right to buy good quality of products and if they find any product faulty they can return it to company.
Rebel sports need to fulfill the legal requirements set by the New Zealand government. For example they have to pay the taxes and give proper pay rates to their staff. (professionalacademy.com)
Change management:-
Change management is a structured approach for ensuring that changes are thoroughly and smoothly implemented and for achieving lasting benefits of change. The change management focus is on the wider impacts of change, particularly on people and how they, as individuals and teams, move from the current state to the future state.
For example Rebel sport is doing it very well. They trained their staff and give them the multiple tasks to perform.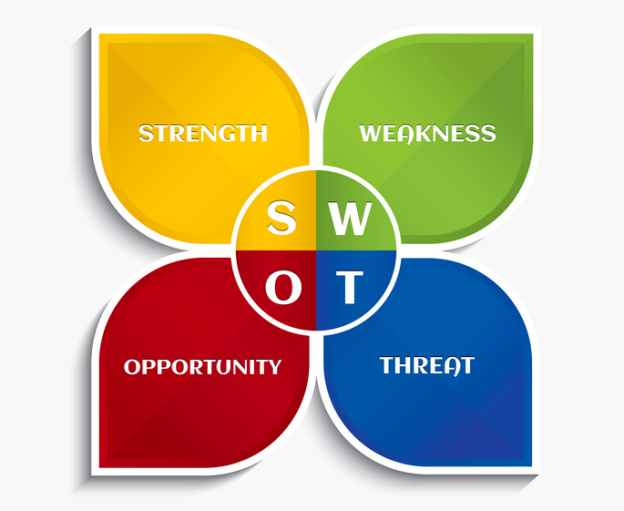 (S)trength
The strengths segment of a SWOT analysis provides an area to list everything done right either individually or as an organization. This section contains both strengths within the organization and external strengths, such as client relationships
(W)eakness
The weaknesses segment contains needed improvements within an organization or personally. Group sessions can help organizations identify weak areas.
(O)pportunities
Opportunities for improvement exist within all organizations. This makes the opportunities segment of the SWOT analysis important. Within this segment, organizations identify internal and external opportunities
(T)hreats
By examining threats, such as new competitors in the market, organizations can implement counter measures prior to the threat occurring. To ensure success, organizations may need to deal with both future and present threats.  (investopedia.com)
Strengths

Good customer service.
Staffs get excellent knowledge of products.
Well renowned in market of Australia and New Zealand.

Weakness

Hire those people who have previous experience of sports.
Training about the products uniqueness.
Not good location of stores.

Opportunities

Latest trends
Strategic alliances to promote our product.
Reduce costs by combo offers

Threats

Natural calamities.
Strong competitors and their competitive prices
REBEL SPORT has competitors. For example Torpedo 7 and Stirling Sports.
Fast changing Fashion
To implement the new innovatory system in the business, by using the above Swot analysis I recommend the strength-opportunity strategy because it will decrease the threats to the business. Rebel sports always innovative in their products as they keep on updating with the latest trends going on in the market and the latest technology of the products. It will help to attract more and more customers because they will get something different from others. They should take the benefits of local sports leagues as they can promote their business by sponsoring the leagues.
Rebel sports should provide good training to their staff members and give them some template about the all Innovations those are held in the store while people are working and serving to the customers. Rebel sports should add more variety in the particular brands. Like they need to add more shoes in the Nike brand as there is very few variety of Nike. Manager should regularly meet with their employees and trying to give them the goals of the company and motivate them to do the work to achieve the same goals.
Find Out How UKEssays.com Can Help You!
Our academic experts are ready and waiting to assist with any writing project you may have. From simple essay plans, through to full dissertations, you can guarantee we have a service perfectly matched to your needs.
View our services
In a nutshell, Rebel sports are a growing company in the New Zealand. It is the most popular name in the sports goods. All staff has good knowledge about the sports and also they sponsor some teams of regional level which promote the company. Rebel sports opening new store in Dunedin to implement their strategy of targeting the low income group of people. After that they may consider to open the more stores in New Zealand.
References    
(n.d.). Retrieved 12 02, 2016, from www.wikipedia.org: https://en.wikipedia.org/wiki/Rebel_Sport
investopedia.com. (n.d.). Retrieved 2017, from investopedia.com: http://www.investopedia.com/terms/s/swot.asp
professionalacademy.com. (n.d.). Retrieved 2016, from professionalacademy.com: http://www.professionalacademy.com/blogs-and-advice/marketing-theories—pestel-analysis
www.businessdictionary.com. (n.d.). Retrieved 01 12, 2017, from www.businessdictionary.com: http://www.businessdictionary.com/definition/industrial-sector.html
Cite This Work
To export a reference to this article please select a referencing stye below:
Reference Copied to Clipboard.
Reference Copied to Clipboard.
Reference Copied to Clipboard.
Reference Copied to Clipboard.
Reference Copied to Clipboard.
Reference Copied to Clipboard.
Reference Copied to Clipboard.
DMCA / Removal Request
If you are the original writer of this essay and no longer wish to have your work published on UKEssays.com then please: