Employment & HR Strategies Comparison of France & US
| | |
| --- | --- |
| ✅ Paper Type: Free Essay | ✅ Subject: Human Resources |
| ✅ Wordcount: 1850 words | ✅ Published: 12th Aug 2017 |
Nowadays any international firm worldwide is seeking for global completion in order to expand their activities overseas, and many organizations want to open subsidiaries to reach the competitive advantage, and the organization cannot build a good and affective working team without HRM, which includes recruiting skilful employees, dealing with HR problem, motivating workforce.
So in this assignment I've decided to talk about two of the leading countries in the world, USA and France, since they're the top of the range in the world's economy.
Each country has a different and successful style to run their economy as well as the world's economy and acquired an order winner.
In this report I'm going to include employment systems and HR strategies, policies and practices of this two countries (the common points and what differs them from each other)
http://www.humanresourceexcellence.com/importance-of-human-resource-management/
http://arno.uvt.nl/show.cgi?fid=121722
Outline
https://www.oecd.org/france/Employment-Outlook-France-EN.pdf
A brief history of HRM
Back in 1880s, the personnel became for the first time important in business, and has been accepted by many organizations, especially after the world war. After in 1940s the personnel became important and has a role in management. 20 years later the name of personnel in USA changed to human recourse management.
This name was included worldwide and became more important in firms furthermore it acquired added values (ex. Education, organizational behavior).
Later on several laws came in regarding HR policies and discrimination within the companies (age, gender, nationality …etc), in addition insurances came in (health, accidents etc). So HRM main mission was to deal with those laws as well as workforce and help managers that they worried about losing competitive advantage especially that china's economy was increasing significally, so as an outcome, worker inclusion arrangements were executed.
Employment rate in USA and Market labor
employment rate in USA didn't change to much, well it fell 0.1 percent in only 1 month from 4.8% in January to 4.7% in February, and that was exactly what the experts anticipated, and the number of unemployed people still without improvements with a 7.5 million people. The employment rate average in US is 5.81 from 1948 until 2017
https://www.bls.gov/news.release/pdf/empsit.pdf
Talking about the workers classes, the unemployment rate in USA is classified by categories for white people, it declines to 4.1%, black people 8.1% and Asian 3.4% in February 2017(see appendix)
For those who didn't work for a long time (long-term unemployment) kept almost stable at 18 million people the rate of 23.8%, however mathematically speaking it decreases slightly by 358.000 people, but it didn't change the rate.
The employment rate for part time jobs for economic reasons (either lack of full time jobs in specific areas or their hours had been cut back), is 5.7 million in 2017
Nonfarm payroll employment enhanced by 235000 this month, people found jobs in construction, manufacturing, educational services, mining, manufacturing …etc.
Construction employment has improved by 58 000 in multiple specialties, engineering with an increase of 15 000, and labor forces +36 000, this sector this year has created over 177000 jobs opportunities during this half-year
The second place is private educational services that has risen by 29 000 during this month, this year the employment in this sector has enhanced by 105 000
In the manufacturing sector has offered about 28 000 job this month, in food manufacturing about 9000, machinery 7000, this pas 6 month this sector came the third and added 57 000 jobs
And other sectors offer job opportunities even if it's not with a huge number, still it helps the economy and employment system, like mining that has increased by 8000 during this month. Back to October 2016, this sector has known its lowest level, but in a period of one year, it develops by 20 000 since then.
Employment I other sectors like: wholesale trade, transportation, warehousing, finance, hospitality, public sectors and government, didn't change to much that their percentage stayed the same.
Employment system and culture in USA
Employment system in USA is quite different and flexible, for employees there isn't much stability or warranties in work, in the matter fact workers in general prefer to switch jobs they don't like to stay for a long time in the same organization with the same routine, they like to change and learn more from different places, the average of changing jobs in US is basically every 3 years, employees think more about their own objectives and yearnings than those of the association.
Find Out How UKEssays.com Can Help You!
Our academic experts are ready and waiting to assist with any writing project you may have. From simple essay plans, through to full dissertations, you can guarantee we have a service perfectly matched to your needs.
View our services
And for companies in US like to recruit graduate since they are full of energy and motivated to work, and they know they can perform more and learn easily, as well as graduates like to work for smaller organization to learn and acquire more experience, in addition they can feel that they are responsible, because USA believe in undependability. Another point in USA they have a flexible working atmosphere and more informal, that workers can feel comfortable during work, no dressing code…etc.
https://www.bls.gov/news.release/pdf/empsit.pdf
Employment rate in France and Market labor
In France people aged between 16 and over are called the active population and they're about a 29 million, and in the past decade it has enhanced by 1.8 million, and it keeps enhancing, that there are estimation to increase more by 1.6 million individuals by 2025, to reach 30 million by then.
In this active population 18% are working part-time jobs, and these time are basically by females, a percentage of 30.2% comparing to males that represent 6.9% only.
After the EU, the employment rate for people from 15 to 60 years old is an average of 64.1%, and as long as France still in the EU, they have a rate of 70% behind Netherlands, Sweden, Germany, Denmark and Austria.
With 1.5 focuses more than in 2013, the rate of businesses who want to enroll no less than one individual over the span of 2014 has achieved 20%, which relates to 450 000 potential selection representatives. While the inclination to select is developing in organizations with at least 50 representatives, it has stagnated among those with 1 to 50 workers.
The conditions of labor market in France are improving significally, and after Organization for Economic Cooperation and Development. (OECD) the employment rate has returned after 6 years when financial crisis started in 2009. Real wage development has stayed subdued, since 2007, raising a few worries of a delayed time of wage stagnation.
Recently in 2016 Unemployment rate stayed at the same level however it still in a high level, with a 9.9%, and it's expected to decline by the end of 2017.
And back in 2009 until now, the distinction in the unemployment rate has broadened altogether, from a 0.3% as a point gap in 2009 toward an estimate 3.6 point slack toward the finish of this year. In addition the employment rate in France is additionally at a 10-year high and is relied upon to increment advance    
https://www.oecd.org/france/Employment-Outlook-France-EN.pdf
Employment system and culture in USA
Recently the most profile demanded in France are the most sought after are occupations are private services to individuals for instance, workers, baby sitters, cleaners, waiters, services for restaurants and cafes as well as hotel workers. In addition organizations too offer various open door for low-skilled individuals like (cleaners, security …etc.), or in official posts (R&D, IT managers etc.)
According to (Brunstein, 1995) French companies are often "hierarchical and Tayloristic with elitist 'grandes ecoles'" as they follow a strict education management, likewise (Klink, V., Mulder and Lane, 1994-1995), these gentlemen have represented French companies as being founded on ruling system, and control with power gathered at the top. And according to those researchers this tough managerial autonomy is a result of trust absence between the employers and the workers.
In French system regarding starting a carrier in a company, and with this luck of trust administrators often appear to be hesitant to concede representatives access to data about the generation procedure and administrative matters, since it's an important data is the important for the top hierarchy to keep their power, otherwise they'll put themselves in a danger of losing it. And basically the employees frequently stay at the same position their whole carrier in the same specialization. Not like American system, they're more strict and formal and they believe in authority and hierarchy.
http://hrmpractice.com/hrm-france/
https://ec.europa.eu/eures/main.jsp?catId=2647&acro=lmi&lang=en&countryId=FR®ionId=FR0&nuts2Code=null&nuts3Code=null®ionName=National%20Level
References
Appendix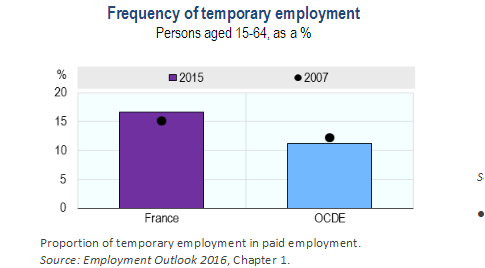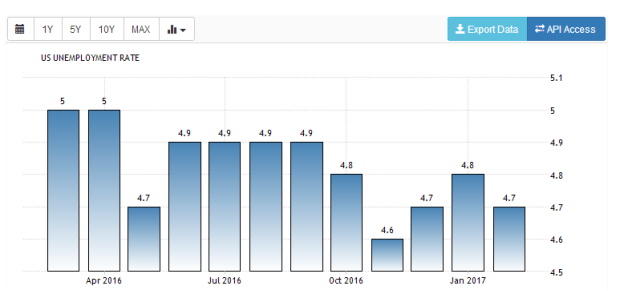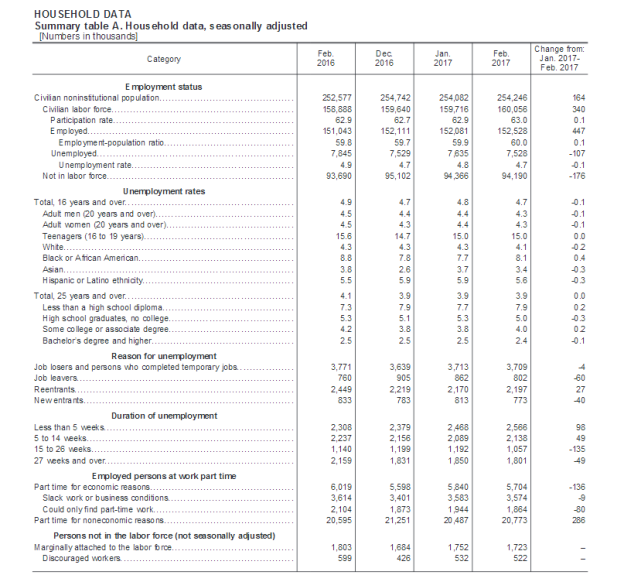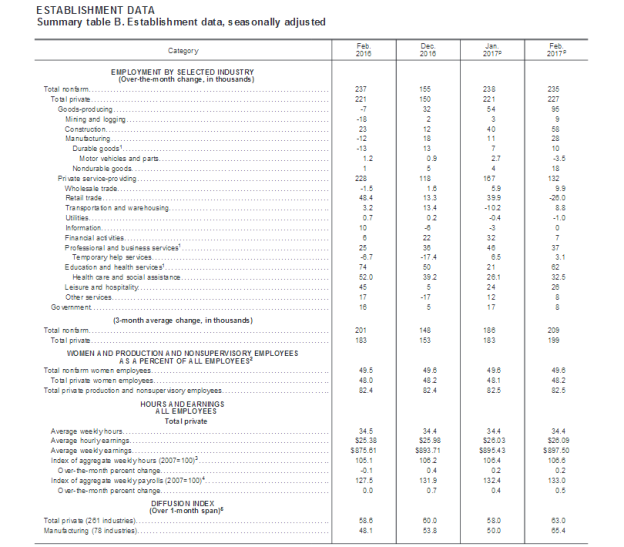 Cite This Work
To export a reference to this article please select a referencing stye below:
Reference Copied to Clipboard.
Reference Copied to Clipboard.
Reference Copied to Clipboard.
Reference Copied to Clipboard.
Reference Copied to Clipboard.
Reference Copied to Clipboard.
Reference Copied to Clipboard.
DMCA / Removal Request
If you are the original writer of this essay and no longer wish to have your work published on UKEssays.com then please: